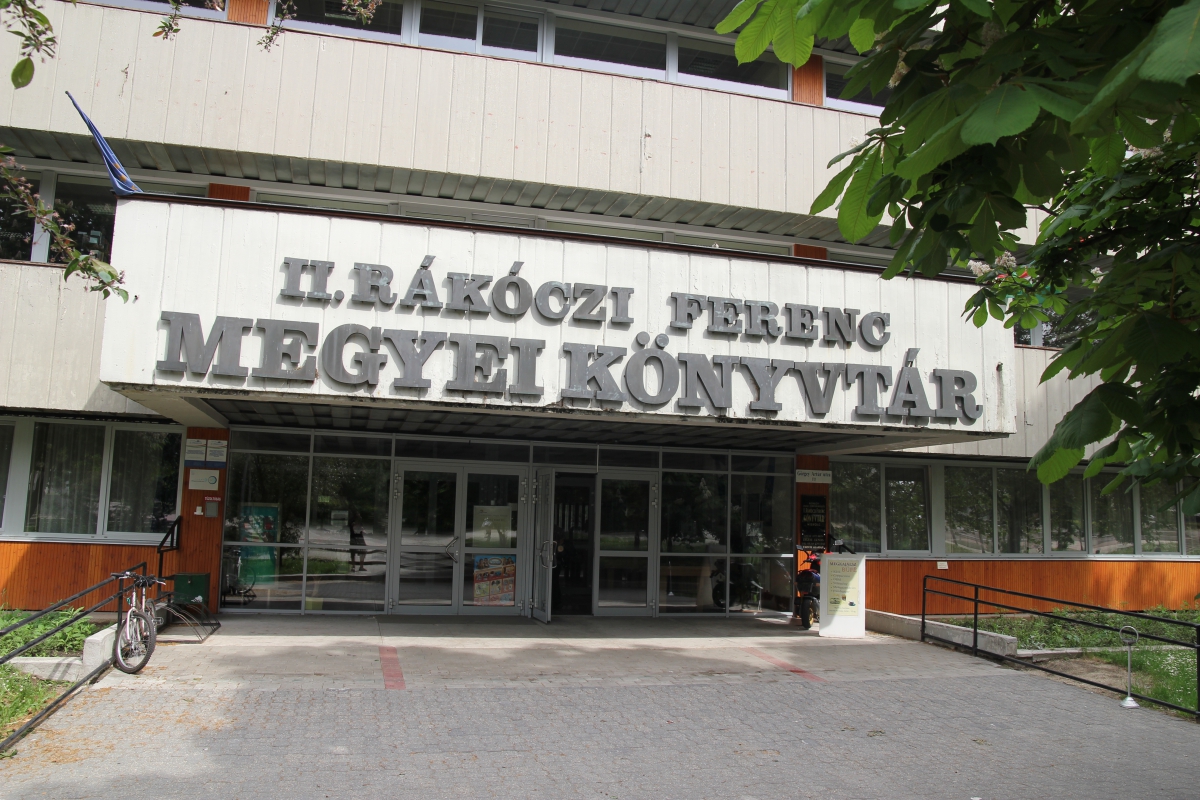 Address: 3530 Miskolc, Görgey A. u. 11.
Phone number.: Telefon: 46/503-120
E-mail: rakoczi@rfmlib.hu
www.rfmlib.hu
Opening hours:
Monday 12 am - 6.30 pm
Tuesday 10 am - 6.30 pm
Wednesday 10 am - 6.30 pm
Thursday 10 am - 6.30 pm
Friday 10 am - 6.30 pm
Saturday 10 am - 4 pm
 
Public library tasks had been provided by Borsod-Miskolc Museum Library then by the Public Library of Miskolc in the first part of the 20th century. After the Second World War in 1952 by uniting town, regional and mechanical libraries county library was found and became accessible for readers in Miskolc as well. Between 1960 and 2012 the town library originating out from the county library and the County Library itself had been working parallel for the readers of Miskolc.
Due to the modification of the Act of Culture the two library units (historically belonging activities) serving the same public could unify again and therefore strengthen their services since 1st of January 2013. The unified institution has been working on the financial support of the town under the name II. Rákóczi Ferenc County and City Library. The centre of the unified institution can be found in the building of the former county library that has been working since 1972 and was designed by Ybl reward -winner János Dézsi.
Its continuously developing stock, computer park, information technology equipment and wide range of services are all accessible for the people of the town as well as the people of the county. The old-new library provides library task of nearly 300 villages coordinates equipping libraries with computers, technical tools and organizes their programmes beyond providing the same in the town.
This institute is the biggest public library in Borsod- Abaúj-Zemplén County. It has a significant role in the document and information supply, delivering cultural heritage, education, lifelong learning and spending free time activity usefully.
In the Compass (information area) that can be found downstairs in the centre building daily papers and popular weekly magazines are waiting for the readers. Here the computers and internet of the library can be used. Due to free wifi services the internet is accessible for everyone with own laptops all around the library.
Publications of the museums have been stored in the collection of Local Studies in the Old Books Library and the central store.
The Children's Department is welcoming children and teenagers from 0 to 14 with books, magazines and colourful programmes and activities with a self service borrowing section.
Music, media and sound store library provides papers, magazines, notes and music CDs, as well as audio books and DVDs. Beside traditional contact with the visitors (writer-reader meeting, book exhibitions, exhibitions, scientific lectures, crafts, internet, library use and language courses) there are more and more electronic campaigns, sales, quizzes and competitions.
Scientific researchers are welcomed by the library with special services, literature research, museum and digital collection pieces. Via the website of II. Rákóczi Ferenc County and City Library, Borsod Miskolc Digital Library is also accessible for everyone. The library is the member of National Document-supply System that can meet individual demands, requests of library users together with borrowing books.