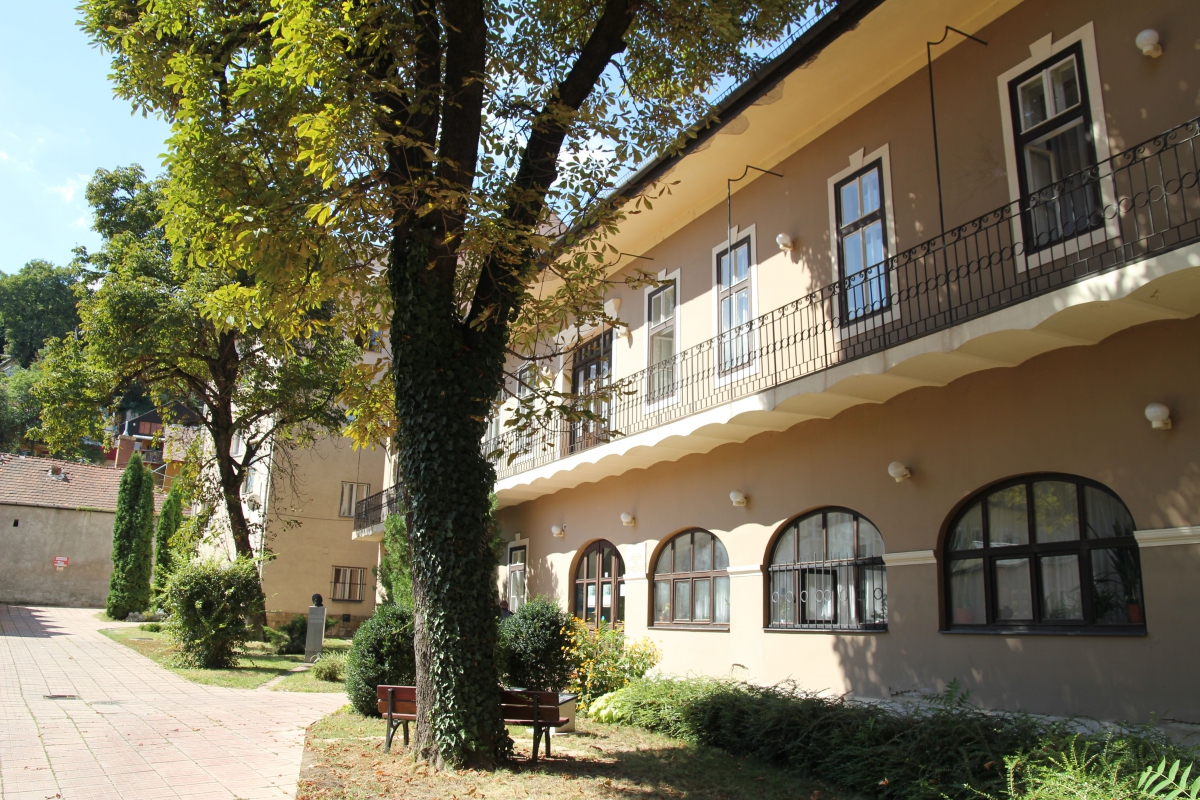 Address: 3530 Miskolc, Mindszent tér 2.
Phone number.: 46/350-473
E-mail: levaykvt@rfmlib.hu
www.rfmlib.hu
Opening hours:
Monday 9 pm -5 pm
Tuesday 9 pm -5 pm
Wednesday 9 pm -5 pm
Thursday 9 pm -5 pm
Friday 9 pm -5 pm
Saturday closed
The Miskolc Reformed School Library that was found in 1560 can be considered as the ancestor of Lévay József Museum Library taking place downstairs in the former Doleschall-mansion building. Besides fostering researches the tasks of the library are to reveal and preserve museum collection.
More than 17 thousand documents can be found in 42 thousand volumes of books in stock. The collection posesses nearly 1200 pieces of old prints (first book printed in Hungary, Chronica Hungarorum that was made in the workshop of Hess András in Buda and pubished between 1437 and 1600) and 99 pieces of books, antiques that were printed in 16th century.
The only one ancient print of the library from 1488 is the Old Testament part a of Bible of Vizsoly. A valuable manuscript of the museum collection is Miskolc Fragment from 1525, part of Vitkovics-codex and Aldhem-codex fragment from 9th century.
Here we can find the legacy of József Lévay who the library was named after, which contains library of the poet and a part of its correspondence. A special collection of school reports contains more than 4000 pieces. Those who are interested can find at least 600 kinds of temporary publications, different magazines, yearbooks.