Address: 3526 Miskolc, Szentpéteri kapu 95.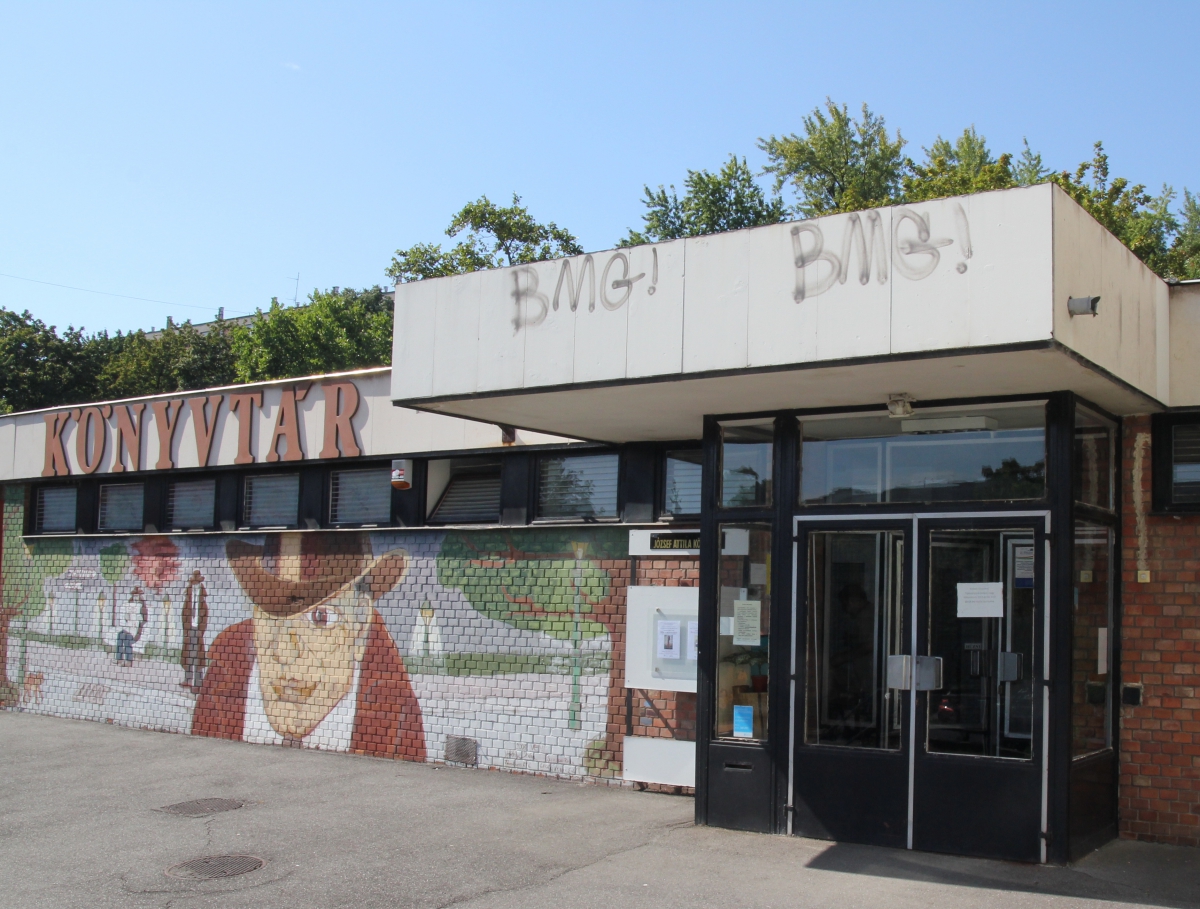 Phone number.: 46/324-105
E-mail: jozsefkvt@gmail.com
www.rfmlib.hu

Opening hours:
Monday 10 pm - 6 pm
Tuesday 10 pm - 6 pm
Wednesday 10 pm - 6 pm
Thursday 10 pm - 6 pm
Friday 10 pm - 6 pm
Saturday closed

József Attila Library has been waiting its readers since1971 in the building that takes place in front of the county hospital. The library, which is working on 600 square meters, is primarily serving those living in Szentpéter gate and the villages surrounding Miskolc.
The stock that contains more than 70 thousand documents is very diversified: containing fine literature, documentary works, children and youth literature as well.
In the representative fine arts collection we can find colourful albums, monographies, lexicons, aesthetic handbooks, folk art, book art, writing history, photo art books, reproductions, art slides. Apart from its collection service the library awaits its adult readers with colourful programmes, meetings and exhibitions. Nursery school and school groups can participate in organized activities, families and children can take part in crafts activities and free time events.